Enjoyable website project from 2007: Producer / Designer of CRC Jianian, an international music & entertainment portal for China Record Corporation. This site was built for business and listening pleasure with a music database (PHP, MySQL) containing over 20,000 tracks, Featured Artists pages and corporate information.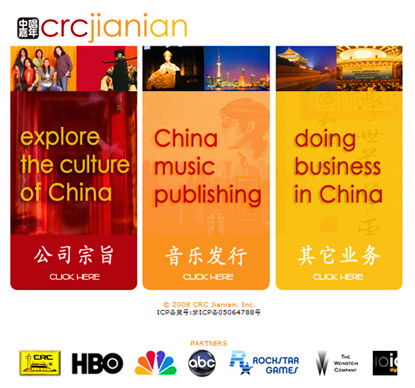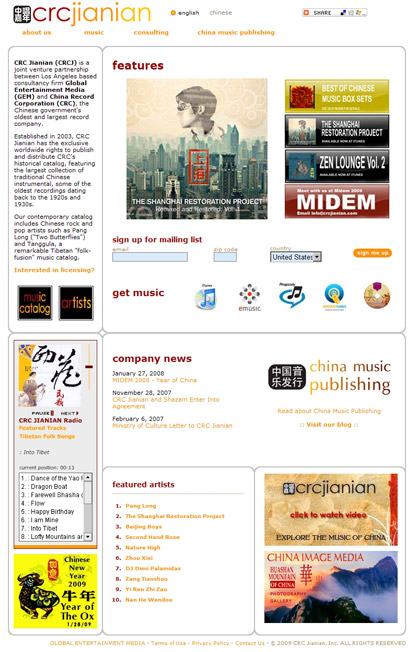 The music catalog browser has a song sampler with track details, and links to point-of-purchase and licensing outlets.
In 2012, CRC Jianian was rebranded as China Music Group and continues licensing and publishing of Chinese music. The rebrand was managed by another team.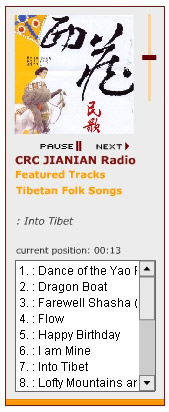 Designed to fit into a column, the player is ideal for promoting tracks. I look forward to devising new configurations with song groups so the listener can peruse through a juke-box system.
Special thanks to Alec Vance (programmer) and Court Batson (designer) for their fine work on this versatile player.
CRC Jianian is one of a family of companies that comprise Global Entertainment Media (GEM).
I work with GEM's CEO, Frank Mayor, on his web based media ventures- film libraries, music, image collections, creative services.
Visit GEM's portal:  Global Entertainment Media