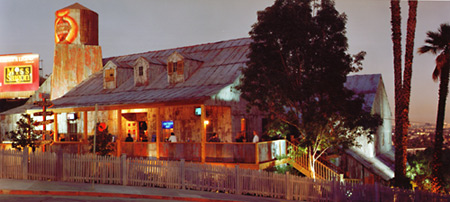 From 1994 through '98 I was music journalist and Los Angeles interviewer for some mighty fine syndicated radio shows. House Of Blues Radio Hour was my favorite steady gig. On air, Elwood Blues was the host. On location, I was his invisible cousin, wielding a microphone and Sony DAT Walkman, asking the questions, digging for truth about the blues.
Other favorite shows I worked on include "I Want To Take You Higher – The Psychedelic Years" for Rock 'n' Roll Hall of Fame and various programs for Disney, Putamayo and New Orleans Jazz & Heritage Festival.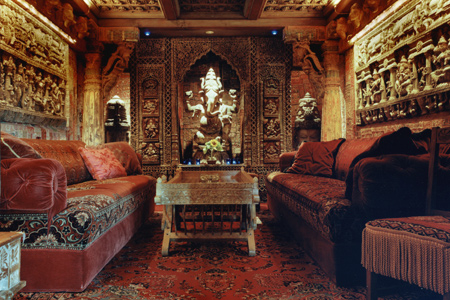 HoB's Ganesha Room was the quietest hideaway for recording sessions. Artists who joined me there: Carl Perkins told of the night that he wrote Blue Suede Shoes. The Go Gos' Gina Schock reprimanded the day shift for makin' too much noise while we're recording. Hot Tuna melted me by playing a couple of songs.  Sounded great through my Sony DAT rig. Branford Marsalis' spirit was like a Crescent City parade. Joe Ely opened up about life on the road. Ely's show that night at the Viper Room restored any faith that might have gotten lost on Sunset Blvd.
Excerpts from two HoB Radio Hour Shows: Bo Diddley and New Orleans. Voices heard are Elwood Blues, Dr. John, Taj Mahal and Bo Diddley. Music by Rolling Stones, Eric Burdon and the Animals, Professor Longhair, Sonny Landreth, and Neville Brothers.
My other job was as Multimedia Director of House of Blues on Sunset Blvd. Fun? Yeah.  And a lot more work. House of Blues is a hi-tech juke joint museum of music and folk art. Seven days a week, all day and night, I was the house DJ / VJ, keeping the music playing with artists' bio, music history and song info displayed on closed circuit TVs.
After four months in the nightclub, I was getting a little frayed from the 14-hour days. It was more of a lifestyle than a job. The music was our lifeblood, the food was the best, and the staff stayed focused with weekly management meetings. The relentless crowds filled the club every night. Media crews were everywhere. We did our best to tame the chaos. The music never stopped. Beautiful, wild nights.
One morning Isaac Tigrett was visiting me in the sound booth as I created the day's music playlist. I asked him if he's ready to take House of Blues to the Internet. You can't say something like that to Isaac and not expect your world to change. Next thing I know I'm Creative Director of House of Blues New Media. That's a whole other world. Ohmm.