Spring 2012: Carlos Barbosa, Production Designer of MAGIC CITY, webcast a set of portfolio videos of his gorgeous designs for the hit show from Starz Network.
Visit carlosbarbosa.com to see how he and his team re-created the 1950's era in Miami. Website by beyond words LA.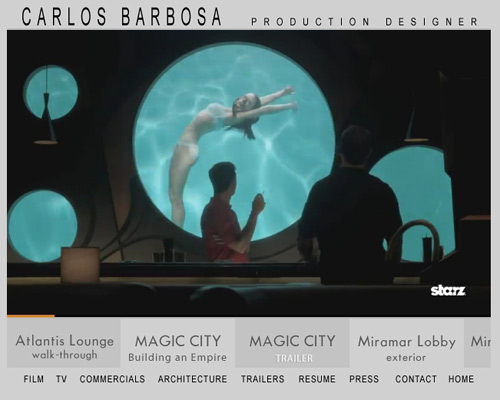 The custom HTML5 player plays two formats: MP4 on iPads and FLV for Flash-enabled computers. The player was constructed with the Video-js open source JavaScript and CSS library. I combined Video-js with a cool minimalist player FLV Player Lite.
Carlos' high-quality videos are delivered via GoGrid CDN.