I consider my biggest responsibility is to craft an attractive web presence for my client. In the case of Ellen Brill, a cool website, made for the entertainment industry. Kudos to Marta for her lovely photo of Ellen.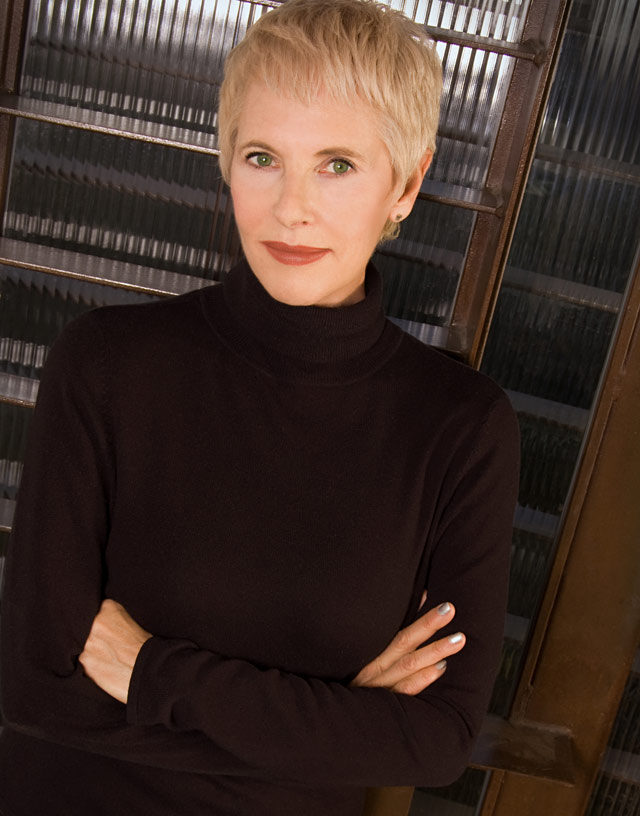 Ellen Brill, Set Decorator (AMERICAN HORROR STORY, CSI:NY, NIP/TUCK, ENTOURAGE), wanted a redesign of her portfolio website a while back. She brought her new logo as the starting point. Ellen has a good eye and years of design experience so we really enjoyed this project.
The style guide was minimalist with a good-natured font, her set decoration galleries on neutral background. I hand-coded her site with javascript image swap roll-overs with web-optimized photos for fast download.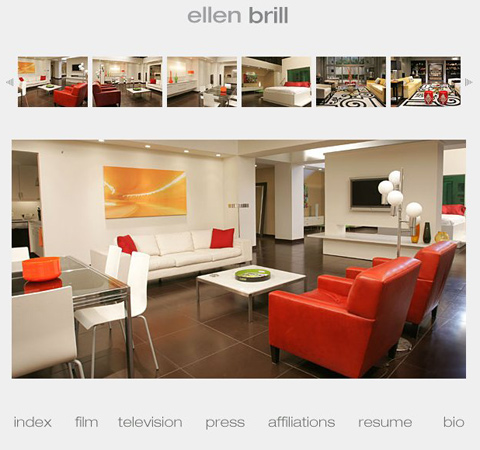 Shown above is a gallery showing sets from NIP/TUCK.
Ellen's website has stood the test of time and remains one of my favorite designs. You know how it is when after a few years, you want to redesign your website. Brill's site doesn't do that to me. We like it just as it is.
The latest updates include more galleries of American Horror Story sets. Ellen's four-season gig earned several Emmy noms and an Art Directors Guild Award.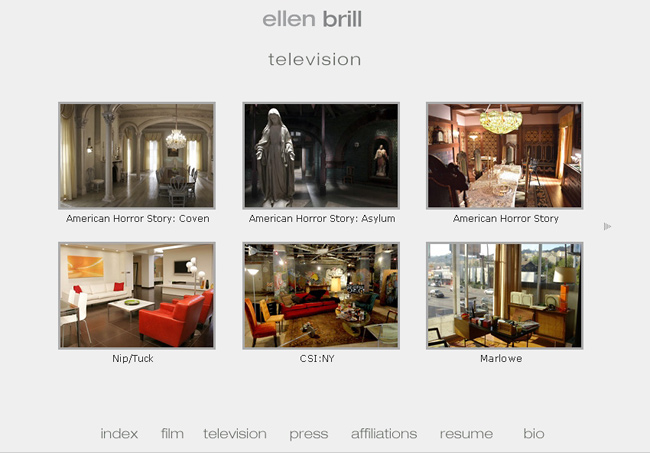 Her show title pages were optimized for iPad access and a crumb trail was added cuz her portfolio keeps on growing.
Visit ellenbrill.com
Save
Save
Save
Save
Save
Save
Save
Save
Save
Save
Save
Save
Save
Save
Save
Save
Leave a Reply
You must be logged in to post a comment.