We recently revamped our Spooky Films website to launch The Return novel by Marta. She made a couple of chapters available for free viewing, including The Journal of Julien Delacroix (excerpt from The Return) in eFlipbook format. Julien's Journal is a 300-year-old secret diary which reveals the source of the family curse in The Return. Scary fun for adults!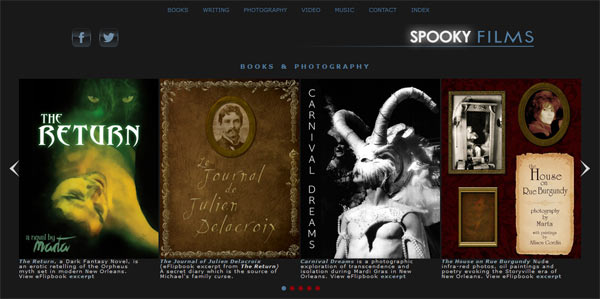 We installed a touch enabled WooTheme Flexslider to present the Spooky Films' catalog. Flexslider is a lean gallery style browser where slides are like mini-webpages and not simply images.
Marta's photo books are available in digital formats from our website and print versions from Blurb: Visit Carnival Dreams and The House on Rue Burgundy.